Scripta, an imprint of Mutual Publishing, offers book production services to authors—both Hawai'i and non-Hawai'i based—who want to self-publish either because their book is for private circulation or they want to avoid the manuscript submission process, or they have the means and know-how to market and sell their book.
Using Scripta's service is especially suited for a biography, a memoir, a family story, or a work of nonfiction on a specialized subject.
Mutual will work with you one-on-one to tailor-make a book based on your specifications. This is not a cookie-cutter service where you choose from pre-designed templates. All books are different and unique because all authors and their content are different and unique.
Using Scripta's service is especially suited for a biography, a memoir, a family story, or a work of nonfiction on a specialized subject.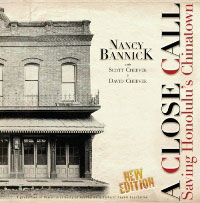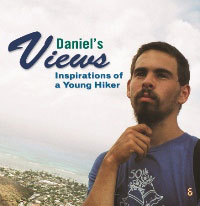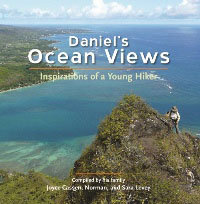 Physical Specifications – Questionnaire
Please email your responses to the questions below to info@mutualpublishing.com. Based on your responses, our Production team will then email you a quote and work with you, step-by-step, to make the most professional book possible.
Is your book hardcover or softcover?
If it is hardcover, do you require a jacket?
How many pages do you estimate (or, tell us the word count of your manuscript and we can estimate the page count)?
What trim size do you want for your book? (Example: 6 inches wide x 9 inches high)
Is your manuscript text only or are there illustrations/photographs?
If there are illustrations/photographs, can you provide them digitally?
Is the book 1 color (black) throughout or full color (4-color)?
Do you need us to do the layout and design?
How many copies do you want printed?
Where do you need your books delivered?
Other Services Available
For additional fees, we can offer the following:
Editing
If you feel it is necessary, we can have your manuscript copy-edited to make sure grammar, punctuation, and spelling are correct. We can also arrange for general editing services.
Proofing
We can have your manuscript proofed for typos.
Layout/Design
Our price will include basic page layout and cover design. If your book requires a more elaborate design with background images, call outs, die cuts, technical graphs, charts, tables, etc., we can assess what additional charge might be after seeing your manuscript.
Shipping
All copies of your finished book will be shipped to the destination of your choice. If you live on O'ahu, you have the option of picking the books up from our office in Kaimuki. You own all the copies and can distribute and sell them as you wish.
Marketing Promotion
We can offer advice and guidance on how to market and promote your book, but that leg of the journey is your responsibility. You will be in control of how to get your book sold and noticed!
The Process
After you have accepted our price, we will move forward with editorial services (if any) and layout/design. Editorial and design services can take about 1-2 months, depending on the length of your manuscript. Printing and binding takes about 2 months. Shipping to Oahu takes about 1 month if your book is printed overseas in Asia, 2-4 weeks if printed on the mainland.
Payment Terms
All state taxes apply.We require 50% down, 20% upon approval of layout and design, balance upon delivery.